PSAC Tournament
CALIFORNIA, Pa. -- Junior Ashley Magruda made three crucial saves in a shootout on Friday, as the No. 7 and top-seeded Vulcans advanced in the Pennsylvania State Athletic Conference (PSAC) tournament with a 0-0 double-overtime tie against fifth-seeded Shippensburg at the Phillipsburg Soccer Facility.
California (Pa.) moves to 16-2-2 overall and will face sixth-seeded West Chester in the PSAC championship on Saturday at 1 p.m. West Chester advanced to the title game with a 3-0 victory against seventh-seeded Gannon on Friday. The Vulcans, who were shutout for only the second time this season, extended their unbeaten streak to 17 games (16-0-1) and advanced to the PSAC championship for the fourth consecutive year (1-1-1).
In the shootout, both teams tallied a goal on their first shot attempt before Magruda made a save on Shippensburg's second shot. The Vulcans then took a 2-1 lead when junior Chelsea Crockett made her attempt. Shippensburg evened the score on its third attempt before junior Haley Henderson placed her shot in the top-right corner of the net. Magruda then made back-to-back saves on attempts by the Raiders to clinch the shootout victory.

GLIAC Tournament
No. 1 Grand Valley State 7, Ferris State 0
ALLENDALE, Mich. -- The No. 1 Lakers scored a pair of goals in the eighth minute, which sparked a 7-0 rout of Ferris State on Friday.
The Lakers improved to 18-0-1 on the year and matched the longest unbeaten streak in NCAA Division II history with their victory. GVSU has not lost in 61 consecutive home matches.
Next up for the Lakers is the GLIAC tournament title game, which will take place 1 p.m. Sunday. GVSU will host Michigan Tech as it eyes a seventh consecutive conference tournament championship.
RMAC Tournament
No. 2 Colorado Mines 1, Regis 0
GOLDEN –- Backed by an early score and its conference-leading 14th shutout, No. 2 Colorado School of Mines advanced to the RMAC tournament finals for a third consecutive season, defeating fifth-seed Regis 1-0 in the first semifinal Friday at CSM Soccer Stadium.
The women will look to become the first team in history to claim tournament titles in three consecutive years on Sunday.
Named first team All-RMAC for the third time Tuesday, senior Anna Evans scored the deciding goal 16:13 into the match, carrying a left wing pass from classmate and second team honoree Bree Archuleta to the top of the box and striping a 20-yard look to the bottom, left-90.
GSC Tournament
No. 3 West Florida 4, West Alabama 2
PENSACOLA, Fla. -- West Florida tied a Gulf South Conference record with its 29th consecutive game without a loss in a 4-2 win against West Alabama on Friday night in the GSC semifinal.
The top-seeded Argonauts (13-0-3, 9-0-1 GSC) built a 4-0 lead in the first half against the No. 4 seeded Tigers (11-8-0, 5-5-0) on goals from seniors Chelsea Palmer and Shelby Bush and juniors Kelly Andres and April Syme.
UWF will look to break the GSC record for most consecutive games without a loss in the GSC finals 11 a.m. Sunday.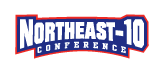 NE-10
No. 4 Saint Rose 1, New Haven 0
ALBANY, N.Y. -- Saint Rose advanced to its sixth Northeast-10 Conference Championship final within the past seven years behind Friday's 1-0 semifinal victory against fifth-seed New Haven at Sullivan Field at the Plumeri Sports Complex. Top-seed Saint Rose will now host either second-seed American International or third-seed Adelphi who are playing this evening in Springfield.
Junior midfielder Meeghan Arno again provided the game-winner to lift the Golden Knights (18-0-2).
This one came off an indirect restart as Arno collected a short lateral feed from senior midfielder Sydney Bond and let go a shot from 20-yards out that whistled beyond the outstretched arms of New Haven junior keeper Natasha Purchla and into the far upper-right corner.
Purchla wound up with four saves for the Chargers (13-5-3). Meanwhile, Saint Rose senior keeper Jessica Gerski did not need to make a stop as New Haven failed to generate a shot-on-goal despite engineering a 6-3 corner kick differential. Conversely, the Golden Knights directed five shots-on-target.
Prevously, Saint Rose won five consecutive NE-10 titles from 2007-11 before falling to eventual champion Southern New Hampshire in a semifinal encounter a year ago.
Adelphi 2, No. 9 American International 1
SPRINGFIELD, Mass. -- Adelphi advanced to the Northeast-10 Championship game for the second consecutive year after defeating No. 2-seeded American International 2-1 in overtime on Friday evening. The Panthers, who trailed 1-0 at halftime, improve to 13-1-4 overall and will travel to Saint Rose on Sunday for the title game. The Yellow Jackets drop to 15-2-2.
American International led in total shots 15-8 and also led 8-2 in corner kicks. Sam Whitney, who made a career-high 14 saves in a 0-0 tie against the Yellow Jackets in the regular season, recorded four saves in the win while Sam Tabak made three in the loss.
CCAA Tournament
No. 5 Cal State Stanislaus 3, Cal State L.A. 2
TURLOCK — Sabrina Williamson's goal 90 seconds into overtime completes a tremendous comeback as Cal State Stanislaus rallied from a two-goal deficit to beat Cal State L.A 3-2 late Friday night at Warrior Stadium.
The top-seeded Warriors' quest for their second CCAA title in three years continues as they advance to Sunday's championship tilt against Sonoma State.
Cal State Stanislaus, ranked No. 5 in the nation, also remains unbeaten in 2013 as it improved to 17-0-2 overall. The Warriors are also 12-0 at Warrior Stadium this season.
NSIC Tournament
No. 6 Minnesota State-Mankato 4, Upper Iowa 1
MANKATO, Minn. -- For the second time in a week, Minnesota State-Mankato used a strong second half performance to defeat Upper Iowa at home as the top-seeded Mavericks scored four second-half goals en route to a 4-1 NSIC/U.S. Bank semifinal victory.
The victory matches MSU's single-season record for wins in a season as the Mavericks now stand 17-2-1 on the year and advance to their third NSIC/U.S. Bank championship match in their six years in the league. The Purple and Gold are 2-0 all-time in conference title matches. Upper Iowa falls to 15-5-0 and will have its fate decided Monday at 6:30 p.m. when the NCAA Division II tournament field is announced.
Minnesota State also extends its home unbeaten streak to 35 matches, the 13th-longest streak in NCAA Division II history.
For the match, Minnesota State outshot UIU 35-6, including a 14-2 advantage in shots on goal. MSU also possessed a 6-0 edge in corner kicks.
Kaitlyn Emanuel's 10 saves were a match-high, while junior Molly McGough recorded one save in the win.
GLVC Tournament
No. 8 Quincy 1, Rockhurst 0
QUINCY, Ill. – Quincy has shown its resiliency late in games throughout the season and the Lady Hawks might have picked up their most dramatic goal in Friday (night's GLVC championship tournament semifinal at Legends Stadium.
The Lady Hawks were locked in a scoreless tie against rival Rockhurst in the 78th minute when sophomore midfielder Ashley Burton got her head on a cross from senior forward Jaclyn Mastroianni and put it in the back of the net.

The 1-0 win over No. 4-seed Rockhurst sends No. 1-seed Quincy to its third consecutive GLVC tournament championship game. QU defeated William Jewell 1-0 for the GLVC title last season and will have a chance to defend its crown on Sunday. The Rangers posted a comeback, 2-1 win against No. 20 Truman State in Friday's first semifinal.